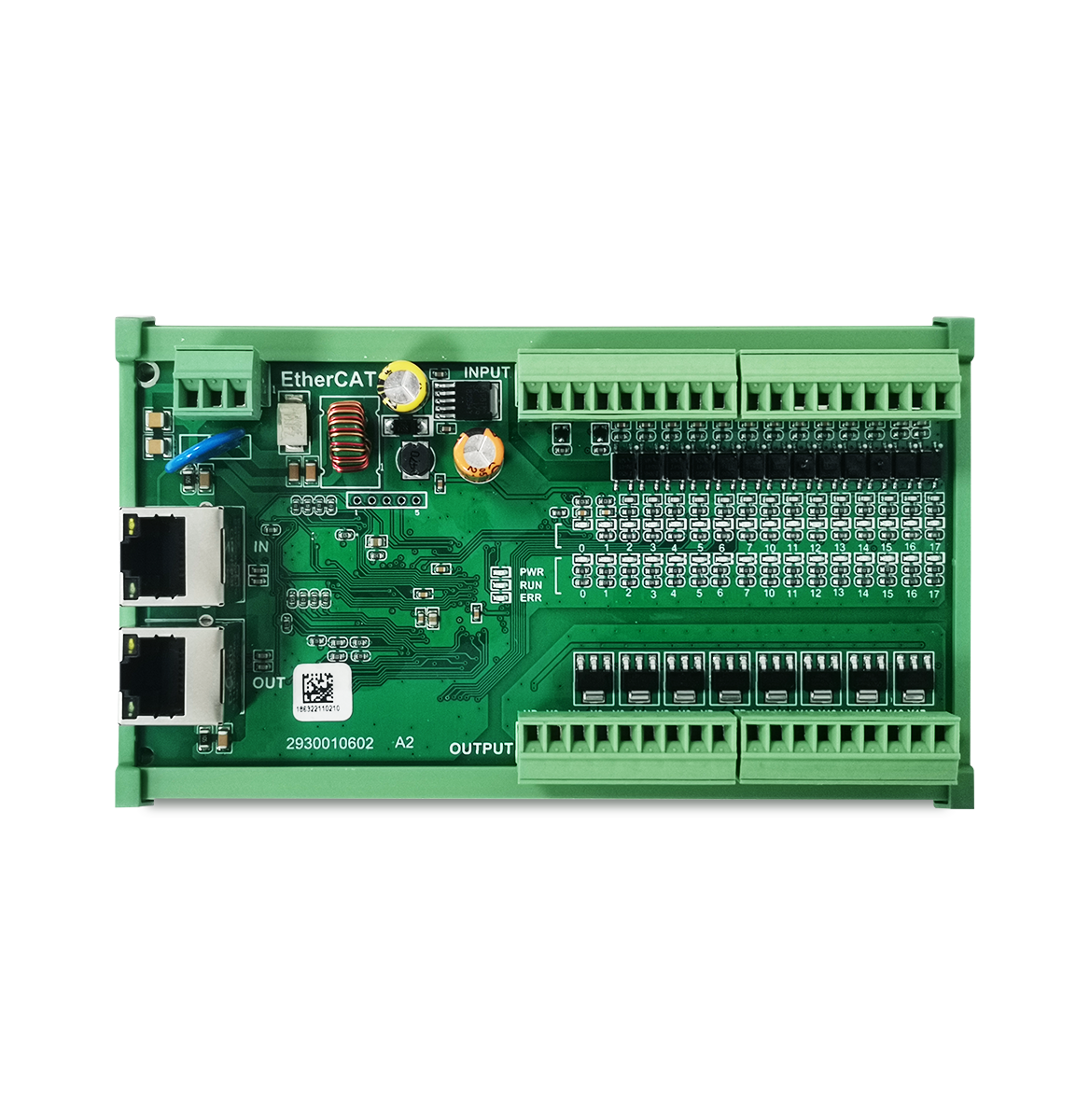 Product Introduction
R2C——Compact size and space-saving
R2C is iNexBot's next-generation compact IO (Smart IO), with a product size that is very close to that of a smartphone, saving wiring space. It is equipped with 16 In/16 Out digital signal interfaces to meet basic needs. It can also be expanded with other EtherCAT modules.
Product Parameters
| Item | Parameters |
| --- | --- |
| Size | 72*140mm |
| Bus speed | 100Mbps |
| Distributed clocks | supported |
| Power supply | 24V DC |
| Digital input | 16 in, polarity configurable |
| Digital output | 16 out (MOS tube) |
| Operating temperature | 0~60°C |
| Relative humidity | 95%, non-condensing |
| Communication cycle | minimum 200us |
Product Advantages
Compact size
With a size similar to that of a smartphone, it saves wiring space inside the electrical cabinet, effectively reducing the volume of the cabinet and leaving more space for other modules, providing greater possibilities for factories.
Scalable
If the requirements are not met, it is possible to further expand with R1 or R2 IO modules or other EtherCAT modules. When combined with the NRC control system, it can be expanded up to 4 IO modules, which meets the majority of the factory's requirements.
Built-in rail slot
It comes with a built-in rail slot, allowing for easy installation and deployment on the rail.
Reliable quality
Made with selected high-quality electronic components and tested for various parameters such as EMC, temperature and humidity, and electrostatic discharge (ESD), ensuring stable operation.
If there are errors in this article please give us feedback, we value your comments or suggestions.