Multi-Robot Collaboration
The NRC series control system supports one controller to simultaneously control 4 robots. Each robot can have 1-3 external axes, and they are independent of each other while capable of synchronous motion. This greatly saves costs for the factory. Two robots can collaborate to perform various complex actions.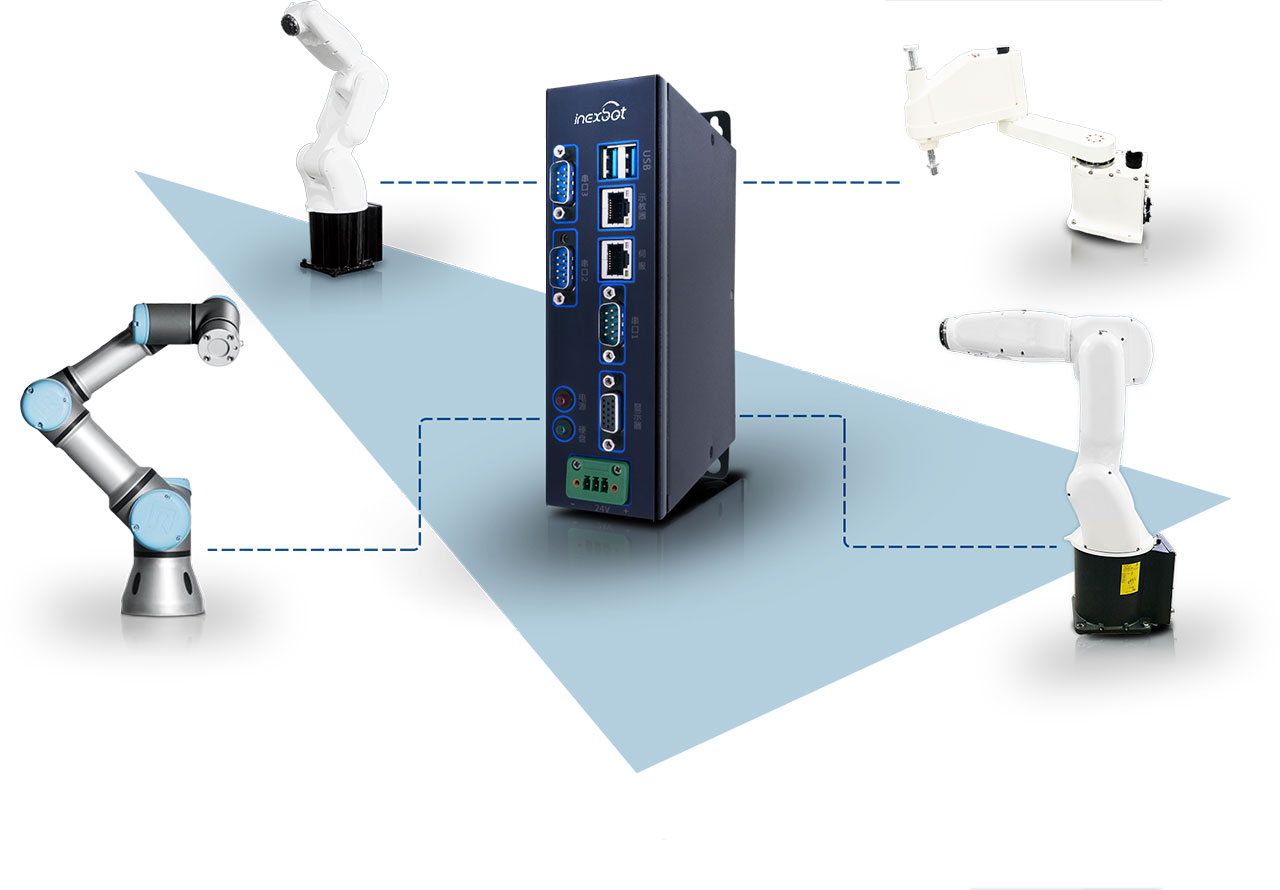 </div>
Advantages
Cost reduction
Reduce initial investment, with 4 robots reducing control system costs by 75%.
Improved efficiency
Group-controlled collaborative process improves the production cycle and efficiency by over 30%.
Space saving
Save over 50% of floor space.
Features
Customizable
One controller can simultaneously control 4 robots, allowing for different combinations of robot types and servo models. Each robot can have 1-3 external axes and the servo models can also be freely matched. Unleash your imagination without constraints.
Independent and synchronized
The 4 robots can operate independently or synchronize with each other. They can communicate with each other, enabling various judgment and operation capabilities. Whether it's solo performance or teamwork, it's up to you to decide.
Dual-robot collaboration
Two robots can collaborate, with fully synchronized start and stop, enabling complex actions such as dual-robot ball grasping.
Convenient switching
With just one click, you can switch between robots effortlessly. Operating multiple robots is as simple as operating a single one.
Remote control
Conveniently control multiple robots to run different programs through remote PLC or IO, and support one-click reset operation.
If there are errors in this article please give us feedback, we value your comments or suggestions.