Multi-machine collaboration
The NRC series control system supports the simultaneous control of four robots with one controller, each robot can have 1-3 external axes, each robot is independent of each other and can move synchronously, providing significant cost savings to the factory. Two robots can work together to achieve a wide range of complex movements.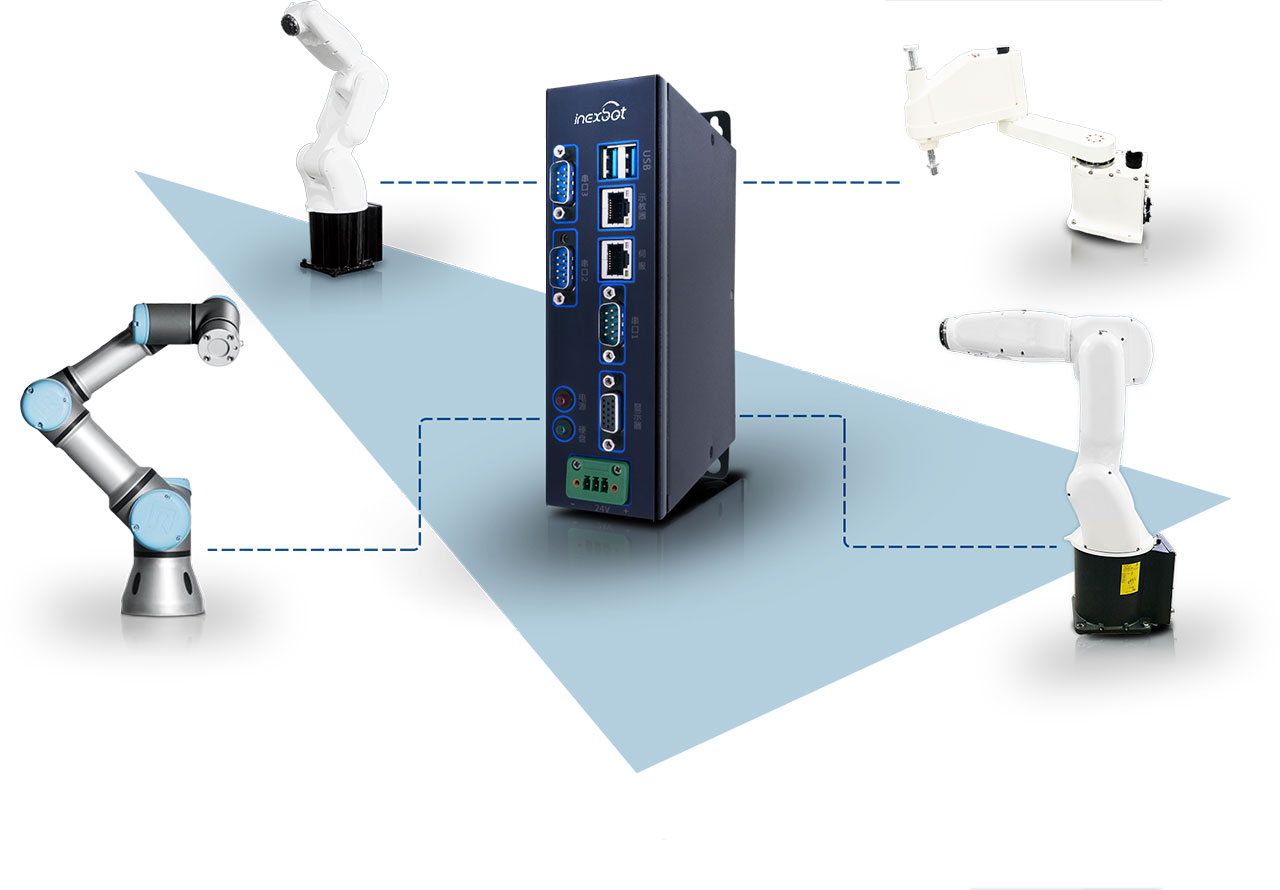 Advantages
Reduce costs
Reduce initial investment, with 4 robots reducing control system costs by 75%.
Improve efficiency
Group control collaborative process improves the production rate and production efficiency by more than 30%.
Save volume
Save over 50% of floor space.
Features
Customize as you wish
One controller controls 4 robots at the same time, with any type of robot and any type of servo. Each robot can be equipped with 1-3 external axes and any servo type. Do what you want, without any restrictions.
Independent, synchronised
The 4 robots are independent of each other and can run synchronously, and the robots can communicate with each other to achieve various judgmental operations. It is up to you to decide whether to fight alone or in a gang.
Double-machine collaboration
Two robots can collaborate with each other, start and stop completely synchronized, and can realize many complex movements, such as double-machine ball catching.
Easy to switch
Free to switch robots with just one-key operation. Multi-machine operation is as easy as single machine.
Remote control
Multiple robots can be easily controlled by remote PLC or IO to run different programs and support one-touch reset operation.
If there are errors in this article please give us feedback, we value your comments or suggestions.